Gallery
Please contact us to order a yard stork sign shown in the gallery. If you'd like to add on a pet sign or sibling sign, you can choose from the examples below or we can customize a sign based on your needs. The add-on signs are $25.00 each and are left at the end of the rental for you to keep along with the personalized keepsake bundle.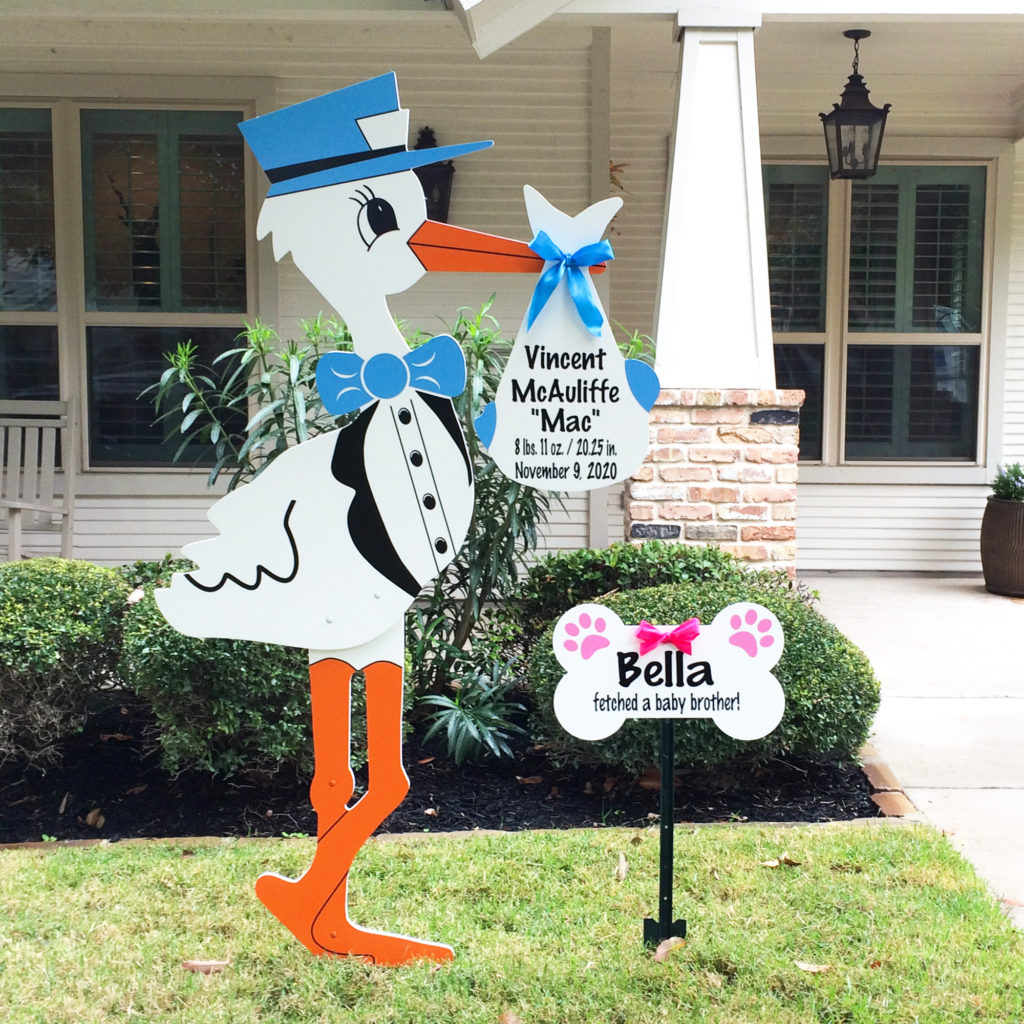 The Stork Drop Co. offers six-foot pink or blue stork yard signs to celebrate a birth or adoption! Help your friends or family announce the arrival of their baby boy or girl with one of our unique yard stork signs.
The Stork Drop Co. is more than a sign-rental for parents. Grandparents can get in on the fun by renting a stork sign to announce the arrival of a new grandbaby.

We are a home-based business proudly serving Aledo, Brock, Cleburne, West Fort Worth, Godley, Hudson Oaks, Peaster, Weatherford, and Willow Park, Texas.